Department of Health & Community Services (DHCS)
CHC52021 : Diploma of Community Services (Child, Youth and Family Welfare)- CRICOS 111835M
This course is the mid - point of the Community Services stream of courses and prepares the students to have knowledge and skills for paraprofessional work and/or further learning at Bachelor level.
Community services, case management and social housing workers involved in the managing, co-ordinating and/or delivering of person-centred services to individuals, groups and communities. Workers are usually providing direct support to individuals or groups of individuals. Workers may also have responsibility for the supervision of other workers and volunteers and/or case management, program coordination or the development of new business opportunities. All candidates must have completed at least 200 hours of work.
More information coming soon.
Units of Competency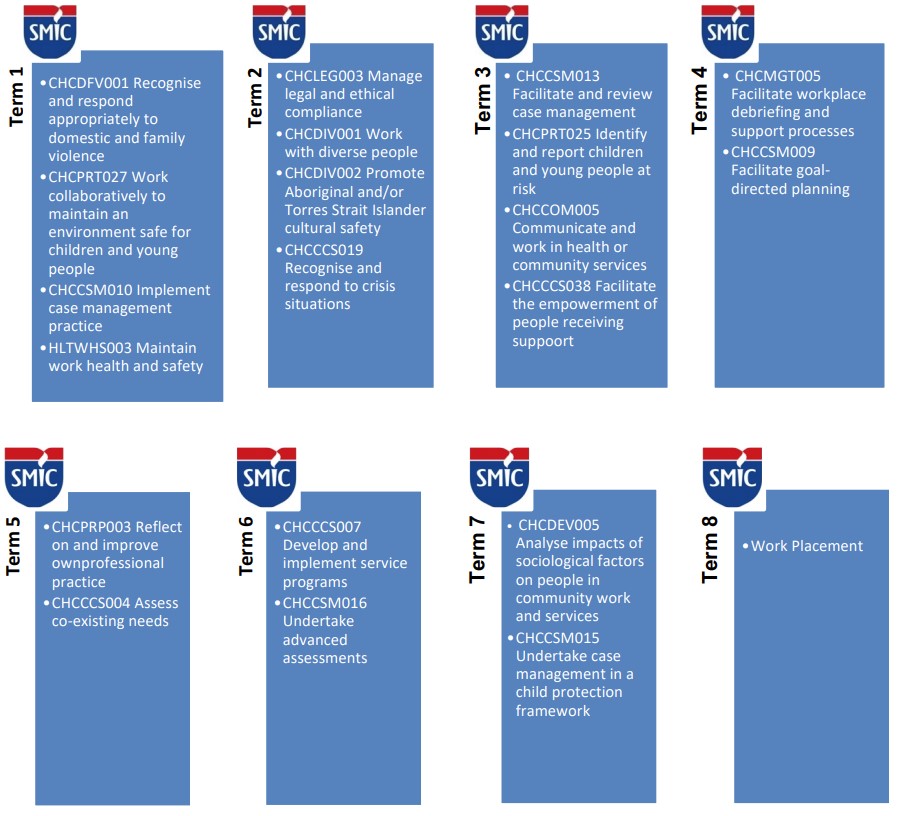 Application Process
To enrol into a course as an overseas student at Sydney Metropolitan International College, applicants must complete an International Student Enrolment Form available from the website. The form should be completed in full and submitted by email to: [email protected] . A simplified application and study process is illustrated below: