ICT50120 : Diploma of IT
This course is a middle level course in Information Technology and carry out moderately complex tasks in a variety of streams covering Advanced Networking, front end Web development and Advanced IT support.
The course prepares the students to have knowledge and skills to work independently and as part of a team or leading an IT team.
Teaching is conducted face-to-face, 20 hours per week in a classroom environment (or, equivalent hours of teaching and learning in an online or blended mode as a response to a pandemic such as COVID-19). Ten hours each week of self-study is recommended during term time.
Teaching sessions are trainer-led in-group sizes of up to 30 participants. The teaching program is undertaken using a planned schedule in accordance with national standards.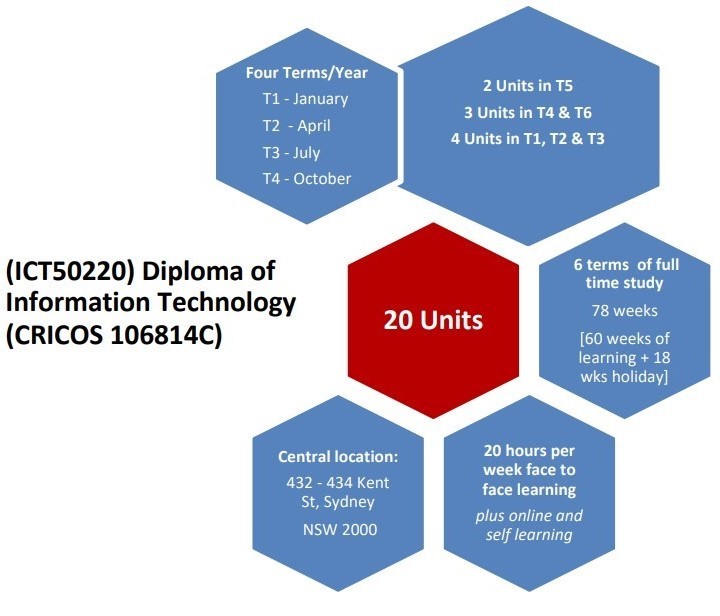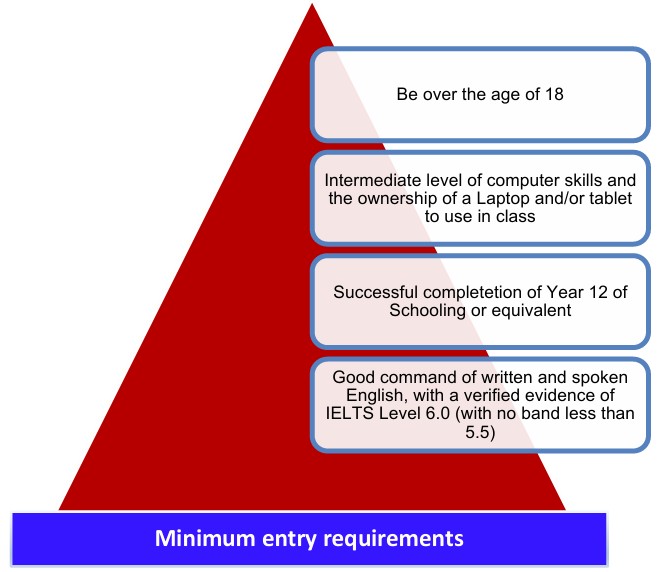 Units of Competency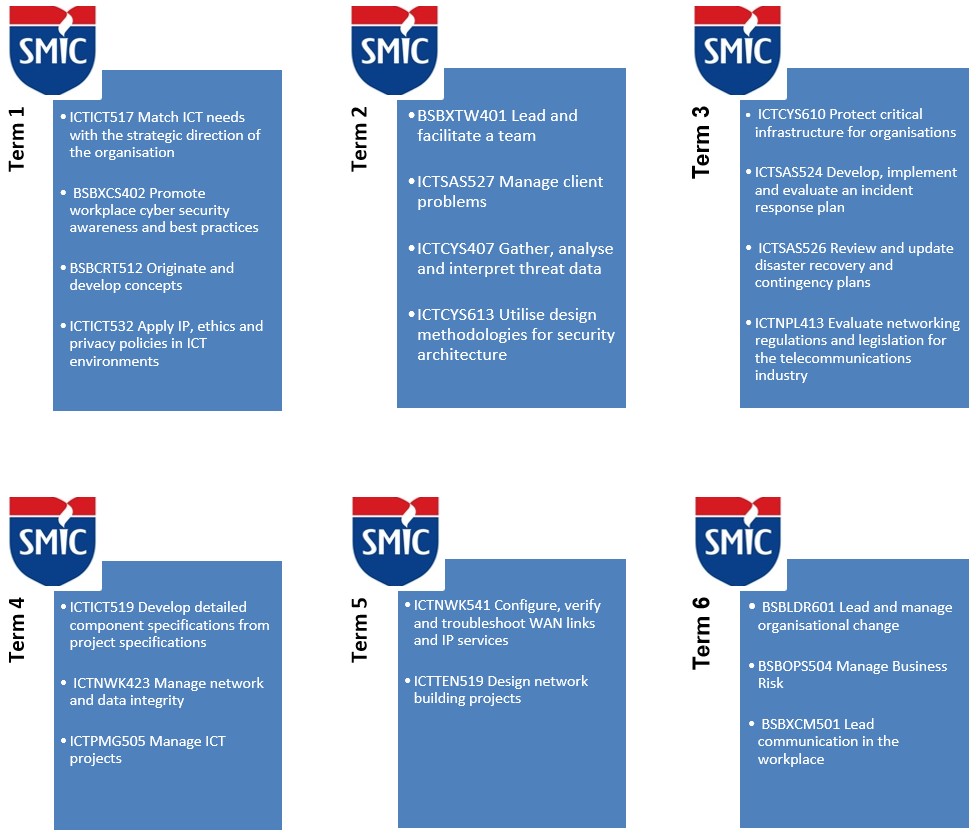 Application Process
To enrol into a course as an overseas student at Sydney Metropolitan International College, applicants must complete an International Student Enrolment Form available from the website. The form should be completed in full and submitted by email to: [email protected] . A simplified application and study process is illustrated below: